Verticals-Automotive
De-licensing in 1991 has put the Indian automobile industry on a new growth track, attracting foreign auto giants to set up their production facilities in the country to take advantage of various benefits it offers. This took the Indian automobile production from 5.3 Million Units in 2001-02 to 10.8 Million Units in 2007-08. The other reasons attracting global auto manufacturers to India are the country's large middle class population, growing earning power, strong technological capability and availability of trained manpower at competitive prices. These are the major findings of our new report, "Indian Automobile Sector - A Booming Market"
In 2006-07, the Indian automotive industry provided direct employment to more than 300,000 people, exported auto component worth around US$ 2.87 Billion, and contributed 5% to the GDP. Due to this large contribution of the industry in the national economy, the Indian government lifted the requirement of forging joint ventures for foreign companies, which attracted global companies to the Indian market to establish their plants, resulting in heightened automobile production.
The Indian automobile market is currently dominated by two-wheeler segment but in future, the demand for passenger cars and commercial vehicles will increase with industrial development. Also, as India has low vehicle presence (with passenger car stock of only around 11 per 1,000 population in 2008), it possesses substantial potential for growth.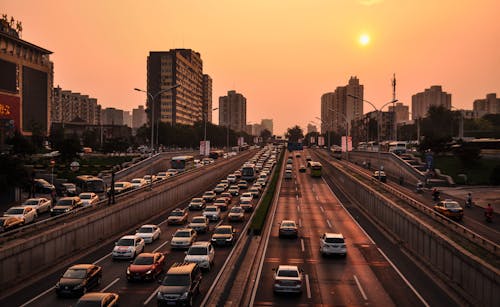 India's automobile sector consists of the passenger cars and utility vehicles, commercial vehicle, two wheelers and tractors segment. The total market size of the auto sector in India is approximately Rs 540 billion and has been growing at around 8 percent per annum for the last few years. Since the last four to five years, the two wheelers segment has driven the overall volume growth on account of the spurt in the sales of motorcycles. However, lately the passenger cars and commercial vehicles segment has also seen a good growth due to high discounts, lower financing rates and a pickup in industrial activity respectively.
The automobile industry is fairly concentrated, as in most of the segments two to three players have cornered a major chunk of the total sales. For instance, in passenger cars segment, MUL, Tata Motors and Hyundai Motors control around 85 percent of the total annual sales. Similarly, in the two wheelers segment, the sales volumes of Hero Honda, Bajaj Auto and TVS Motors constitute around 80 percent of the total sales and in the commercial vehicles segment, the market leader Telco controls around 56 percent of the total annual sales. The auto components industry on the other hand is highly fragmented, though there are dominant players in some of the critical segments.